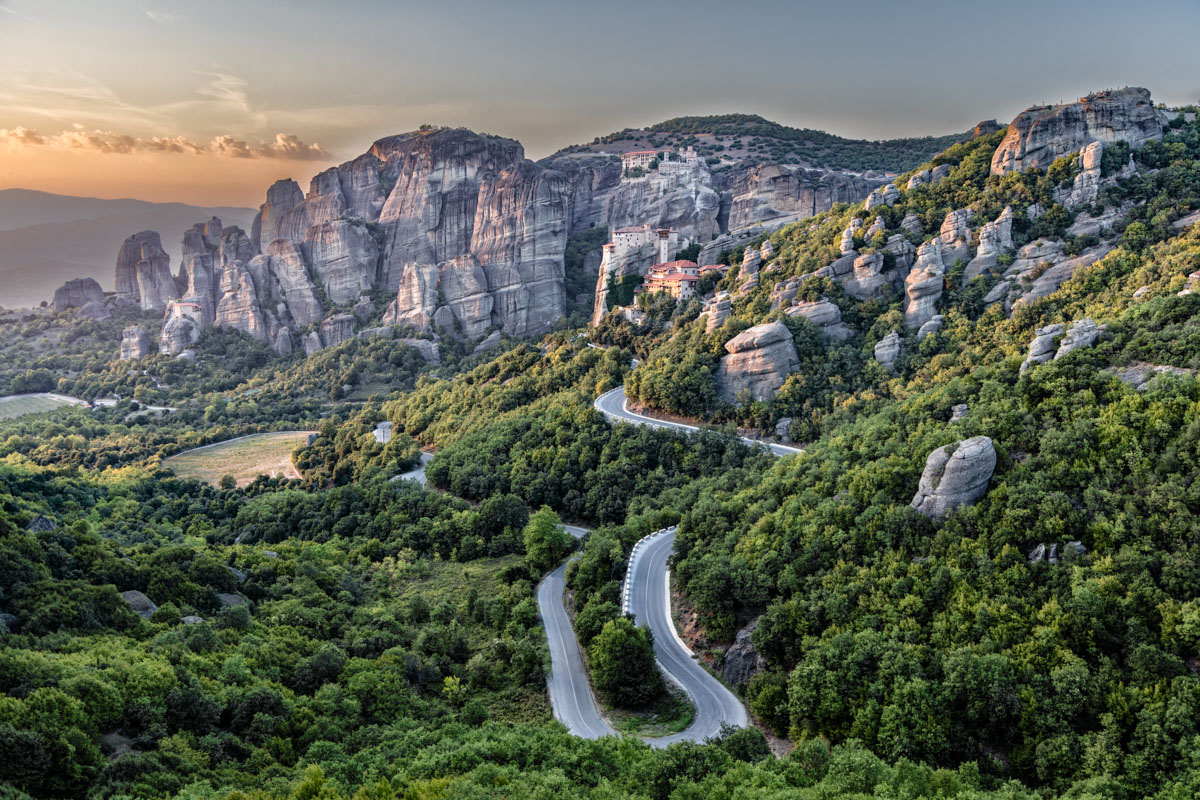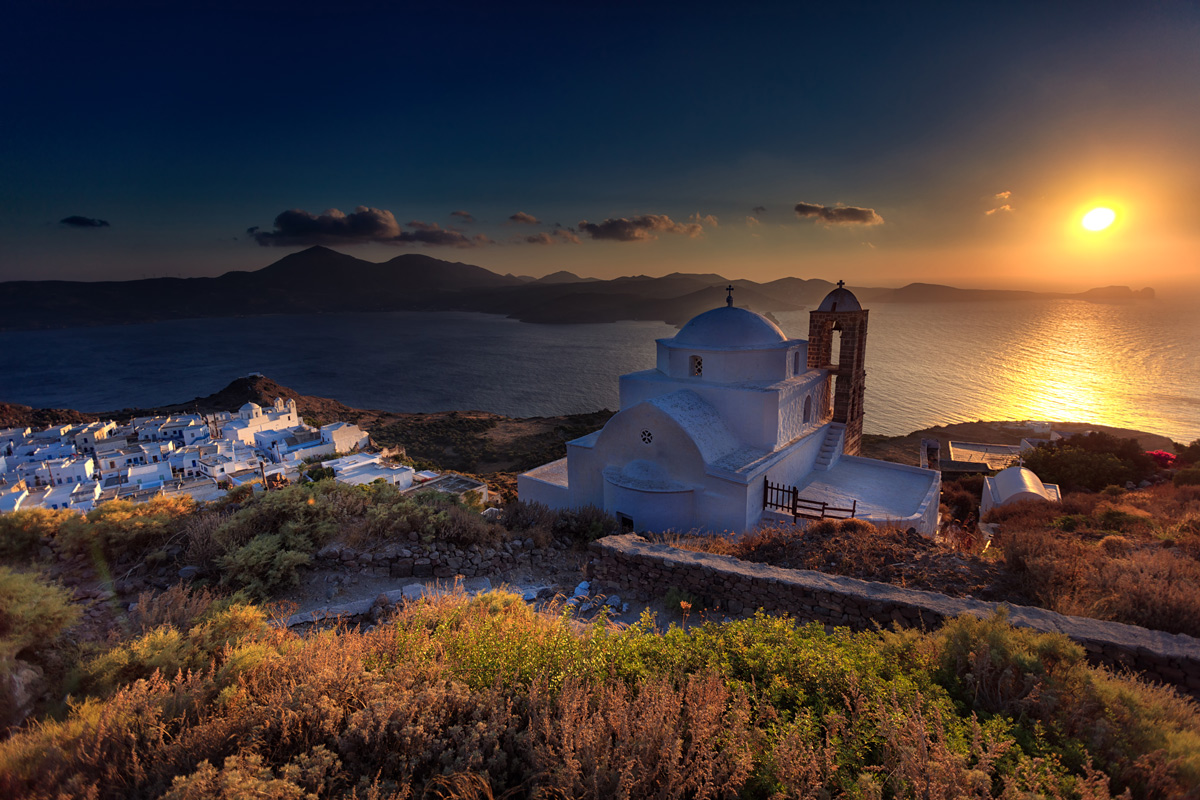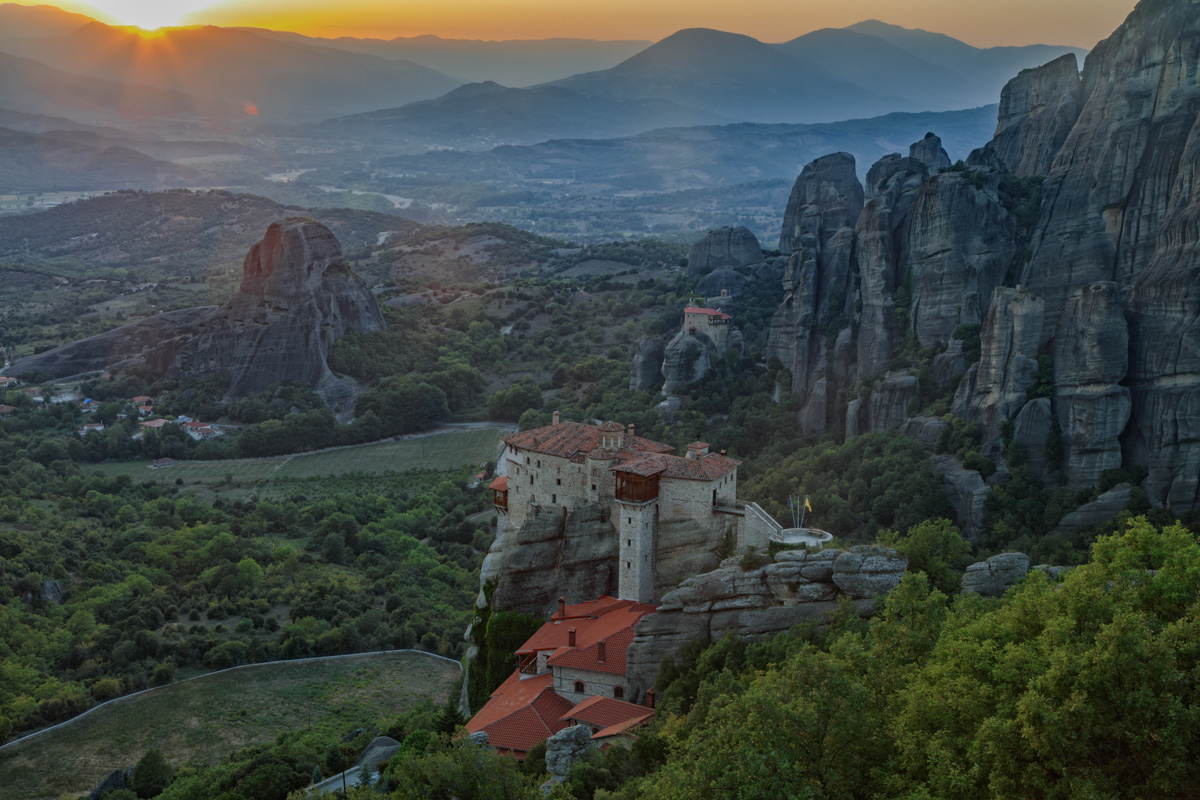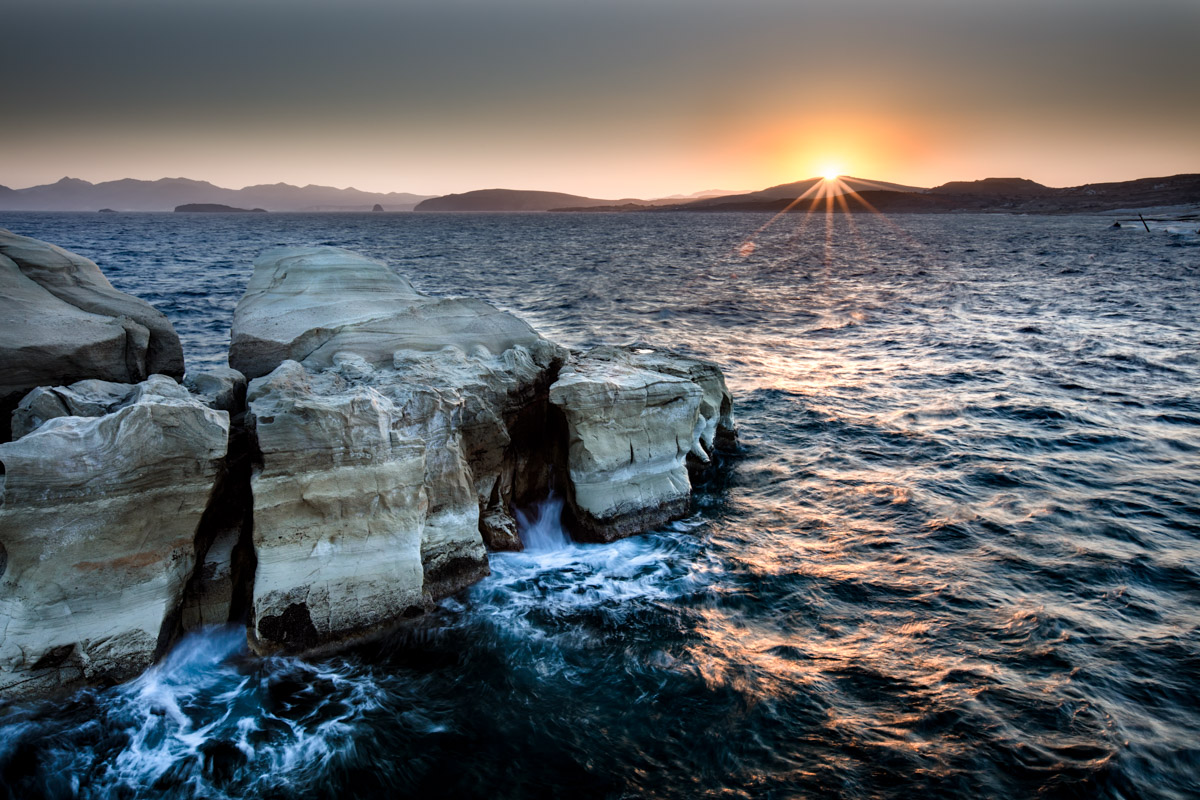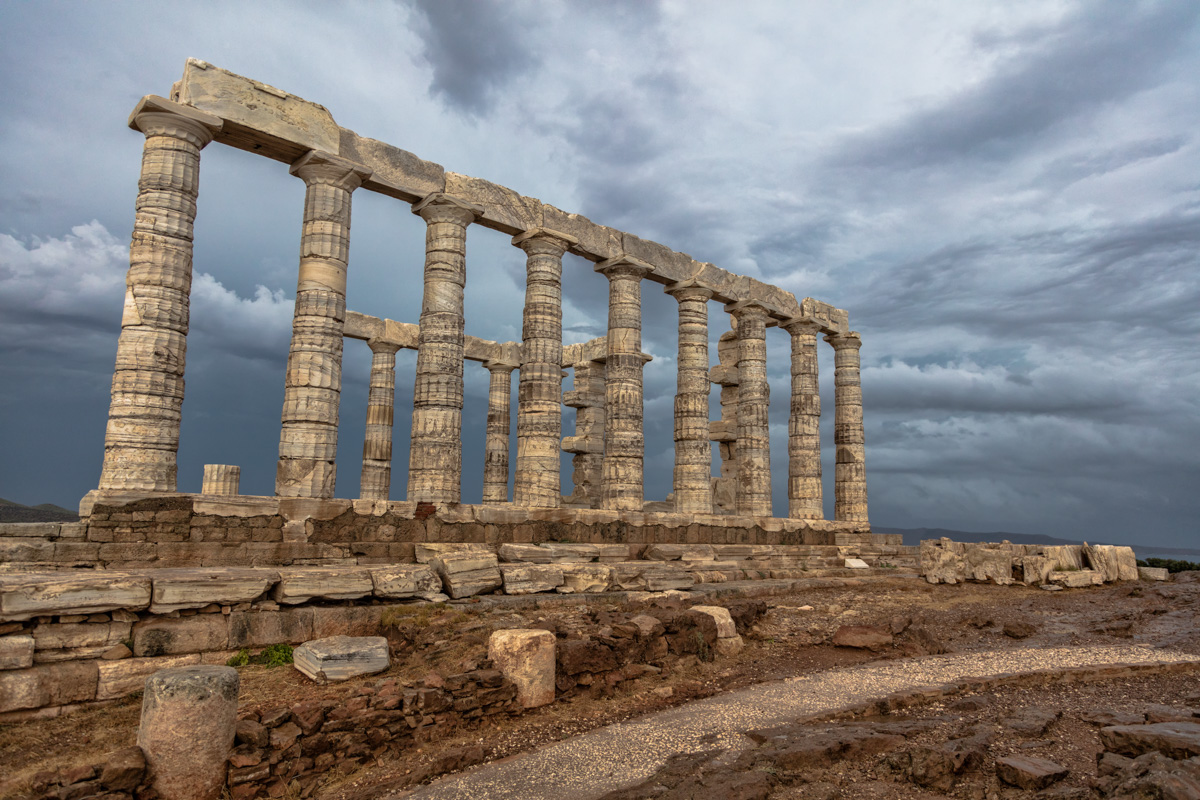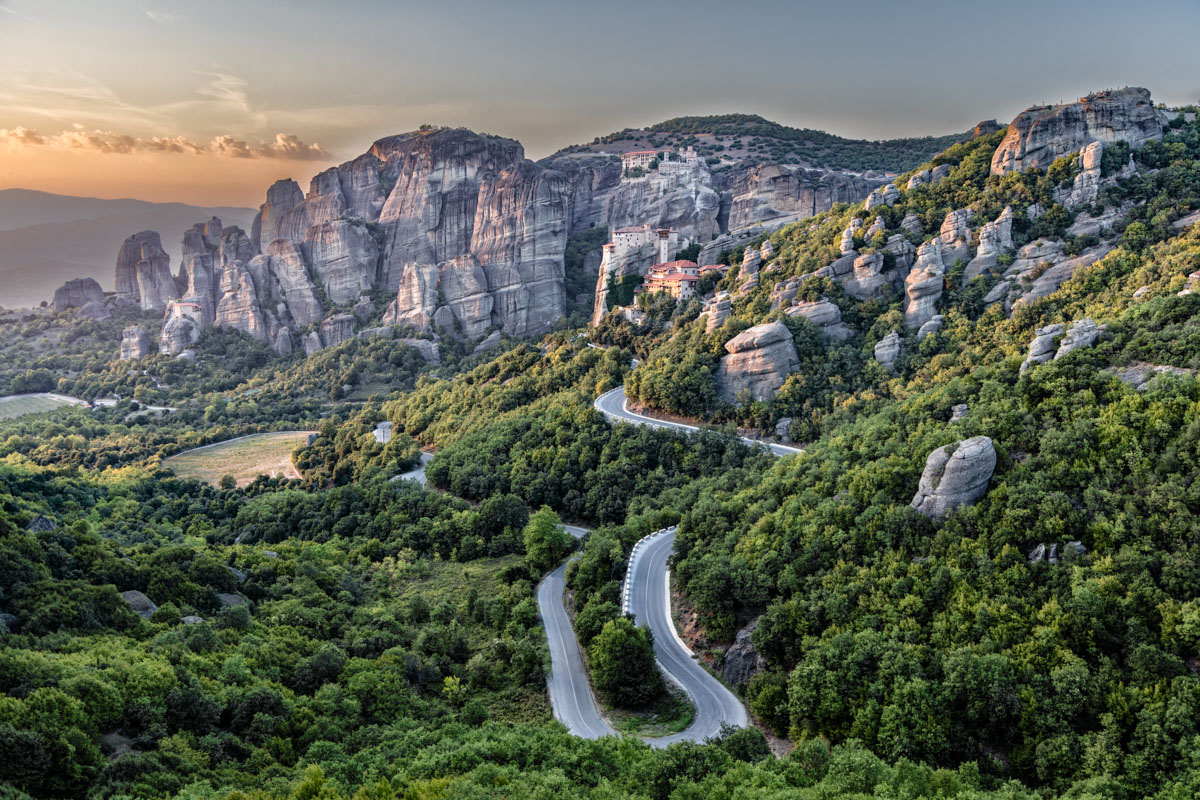 A View Of The Meteora Valley In Greece
After climbing a seventy-five foot tall rock dragging my camera bag and tripod, I was rewarded with this unbelievable sunset. The colors of ths sky and the light reflecting on the rocks and buildings atop these majestic cliffs was a sight I would never forget. The experience of being with my wife, my soulmate, and the view this location provided is something I fear very few lucky people will ever enjoy.
This is panorama of the Meterora valley in central Greece with various monasteries in view:
low left: st nicholas anapvsa
high center: great meteoron
lower left center: warlama
lower left: rousaneu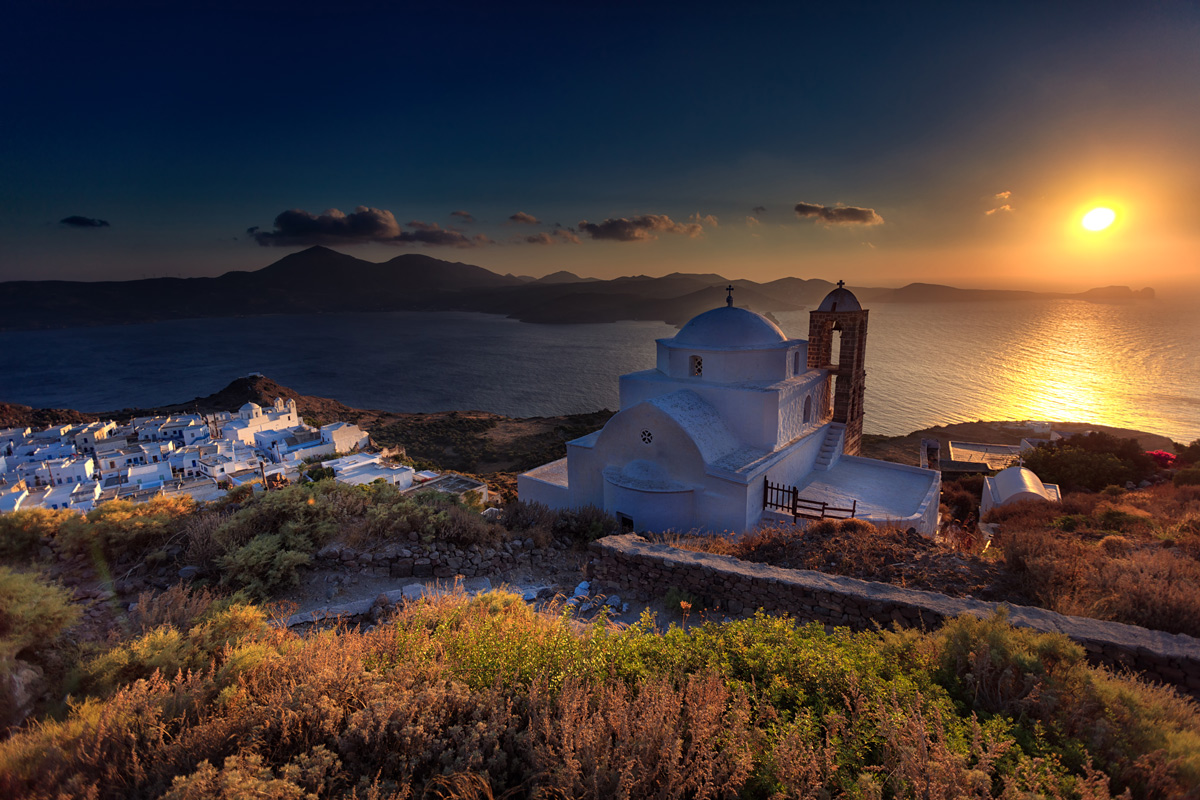 Castle in Milos in town of Plakas
After seeing this hill from Plakas, I knew I had found the place to be for a wonderful sunset. The weather was perfect and the clouds seems to align just right. The town below and the small chapel at the top of the hill gave way to the remains of a wonderful fort that must have seen some dramatic action in its time. Alas, the sunset from the hill at the town of Plakas in the island of Milos was a truly wonderful moment which I enjoyed immensely.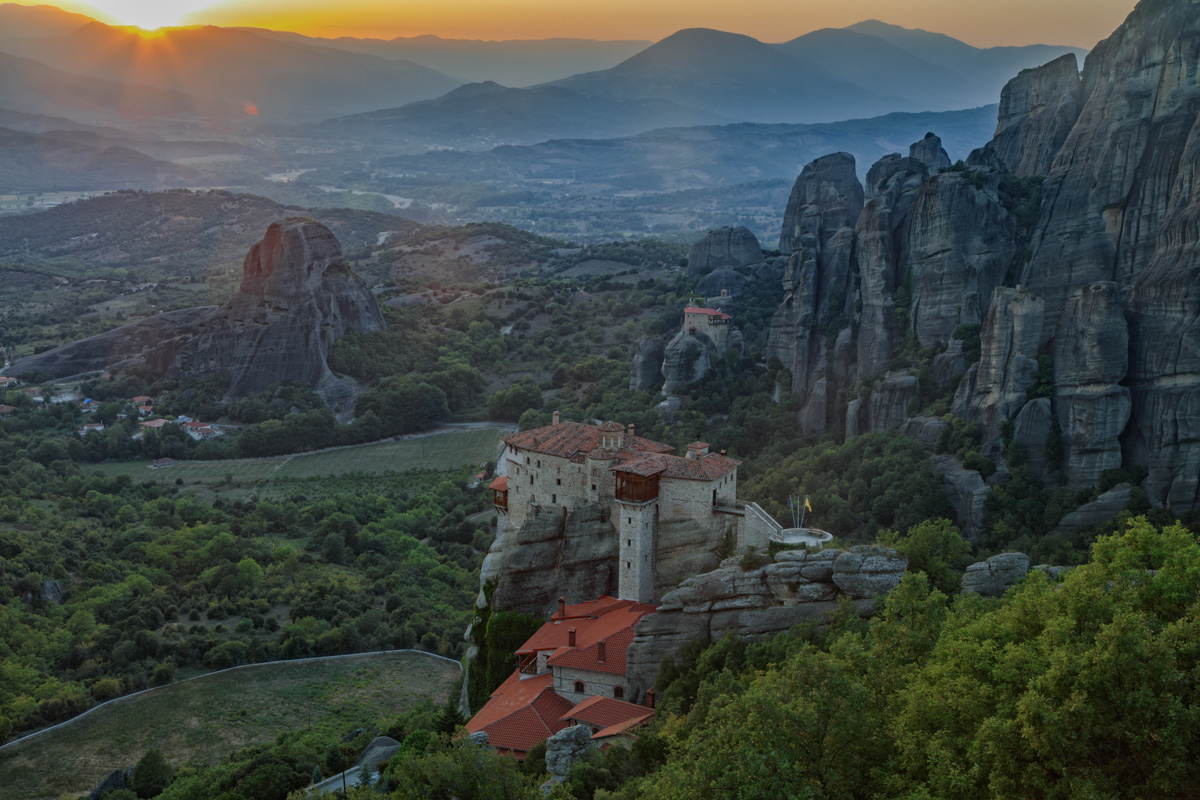 Meteora Landscape and Its Monasteries
Looking towards the northwest you can see the Monastery of Rousanou and on the distance, the Monastery of St. Nicholas Anapavsa.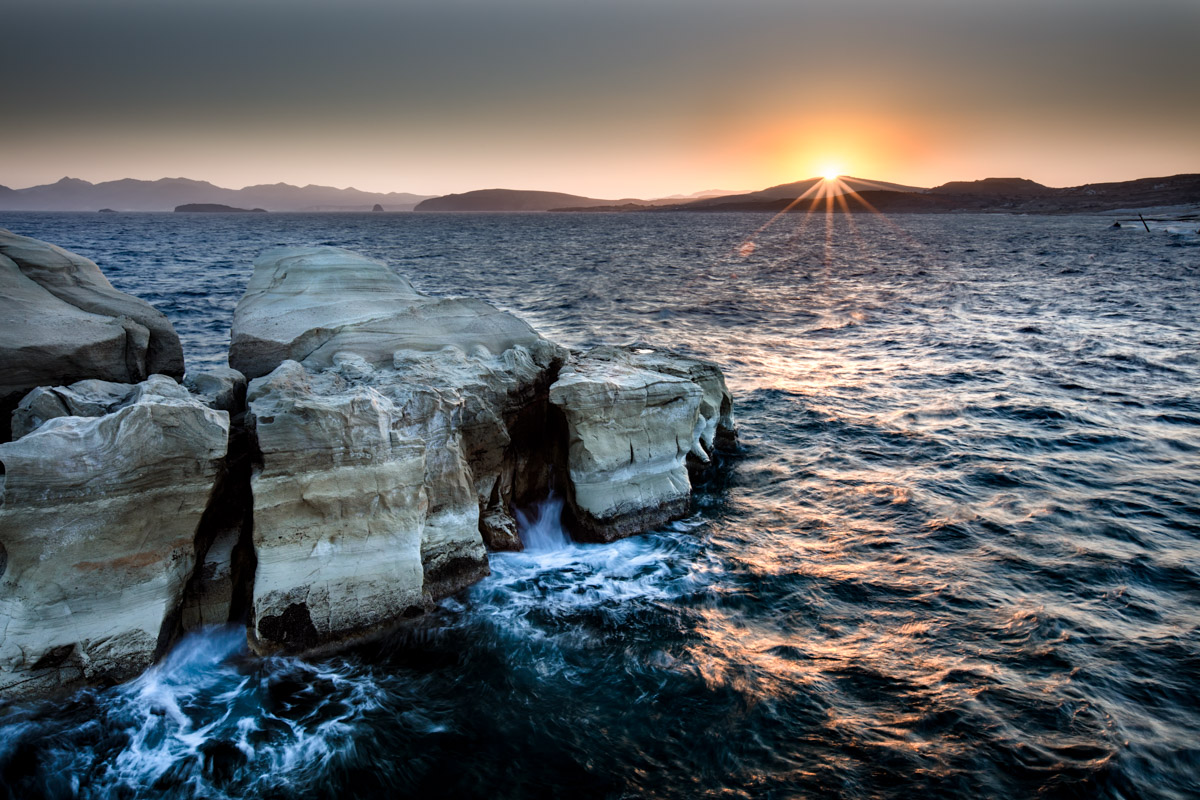 Sanctuary of Athena Pronaia, and the Tholos
A stormy morning lead me to this wonderful juxtaposition of erratic weather and eternal human ingenuity. Read my blog about this image.